I'm finally back out on the Airfield lake, after two weeks and it's also the last time of setting up at dusk, the clockS change to British Summer Time. Which is just great news.
I had spent 4 hrs on Thursday having a good look around the whole complex, instead of going fishing.  I just felt that it would be more beneficial for me and formulated a plan for the weekend.  It was going to be very dependent on where other anglers were set up.  I would not arrive until 1830, which would just about give me 30 minutes to decide what my best options where.  I settled for the second point of the middle part if the complex. With the lack of time, I'd planned on finding one spot and point both rods on it with about 8 spomb's of a mixture of 12mm Catalyst and Smokey.   I would fish a Natural wafter on one and a masala wafter on the other.  Both rods were fished with a large pva bag filled with pellets soaked on Catalyst particle syrup.
With a few fish showing on the far tree line, I was pretty happy with my choice.  Let's hope the next 48 hrs turns out that way.
The night passed me by, with just a few lines and a lovely Spring day arrived again.  This must start waking them up soon.  I say waking them up but they're pretty much on it as normal – just all under the overhanging tree.  This comes out into the lake some 20 ft, just need the carp to venture out into open water more.
Another night passed me by again and a very early pack up.  I need to get back for Mothers Day, head off for lunch with the family and the Mother in Law.
Until next time
Richard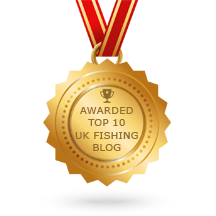 Please subscribe to my Video Diary
Consultant For
Sponsored By