After last week's heavy rain, the Avon Valley is in full flood. With so much going in the lake, it's going to be another hard few nights of fishing. Along with the fact that the night temperatures dropped to -5c and all the standing water froze and made driving conditions horrendous for the past 4 days. I struggled to get to the lake, avoiding flooded roads and closures, along with road works for burst pipes.
But I made it after an extra hour longer than normal drive here. I was again looking for a warm and comfortable area to fish as the wind had swung around to the north. You could really feel the chill in the air once the sun went behind any clouds. I was looking for an area to fish out of that wind, that also would get a lot of sunshine, hopefully attracting the carp out and just maybe have a feed.
I picked a swim called bird hide, which I fished a lot in the past, but not so much in recent years. It became more popular due to it having some maintenance done on it, which made it a lot easier to fish.
I will be using a lot less bait this week and sticking to bright pop-ups, I feel it may just catch the eye of an inquisitive carp that may just pick my bait up.
What an amazing sunset tonight over the Avon Valley. I have a feeling it's going to be a cold one.
The day started as it had finished yesterday with a stunning sunrise.
I'm going to have to put a lot of thought into what I do today, I'm not feeling the love. The temperature is set to stay low well into next week, and the prospect of that warm front arriving this weekend has completely faded away. There's more chance of a frozen lake, sometimes the hard choice is the best one.
My mind was made up, and I was going to be heading home today. I needed to be home at a reasonable time as half the roads are still closed my way and the traffic will certainly start building up mid-afternoon.
Until next time
Richard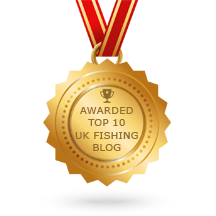 Use my code for 10% discount
The discount code applies to the entire order when purchasing the Deeper Sonars PRO, PRO+, PRO+ 2, CHIRP, CHIRP+, CHIRP 2, CHIRP+ 2. The code is valid in all countries.
CODE = DEEPER-H-9OCSF
Get 30% off WW5KFTK @checkout
➵ UK'S BIGGEST FISHING PARTICLE SUPPLIER