This is a very idyllic lake which has been here since the Nightingale Family took over the estate and grounds in 1825. It's now owned by the club and maintained very well. There are a good head of carp, to what size I'm not 100% sure, but certainly over 25 lb. This will do me for the Winter.
A large proportion of the lake is covered in lilly beds, an island at the far end and plenty of open water too. This certainly gives you plenty of options. There is no great variance of water depth; 4 to 5 feet with a small area which drops to 6 feet. The normal shallower areas are by the inlet and margins, the abundance of lily pads makes them the most popular feature along with the island, but open water has produced.
I first fished on here when I moved from Suffolk to Hampshire in 1996. The lake has remained the same for a long while, other then the odd swim maintenance, the club has left the lake to mature beautifully
It's the Winter days that I'm interested in and certainly have enjoyed some fishing action during this time, it's good to break up the long hard nights on the syndicate lake. I never really have targets in fishing anymore, as that became an un-enjoyable part of fishing for me, but a 20+ carp by the end of Winter would be nice.
There are a few in here and up to 27 lb I believe, but we shall see and some point the Perch fishing will take over.
Richard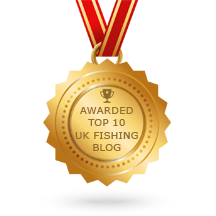 Please subscribe to my Video Diary
Consultant For
Sponsored By