After my day trip today, I put a lot of thought into where I should go fishing tonight.  My original plan was to fish on the Airfield Lake, but this would mean a bit of a rush job on finding a suitable area to fish before darkness arrived.  This is never ideal on a venue that I've not seen or fished for the past few week's.  Reports are that the lake is pretty hard going and I felt that a return trip to the Estate Lake would be more productive and informative as it would be my second night on there.
My swim choice was made more or less at home, I really needed to fish a different swim/area at night.  After seeing all the fish out in the main part of the lake, it had to be that area.  I knew from a previous day trip which area was clean from the weed and as I had the time at home to rebait my rods with free hook baits (as the kids were eating their tea), I was already prepared and I catapulted a few small pouches of 12mm Smokey & Catalyst boilies out.  I soon had the camp set up and all sorted for the night.
I awoke in the night a couple of times as there where fish crashing.  Due to the size of the lake, they could have been anywhere.  I didn't walk about, as this may have disturbed the carp.
It was not to be again!  But I have certainly learned something more about the lake.
Until next time
Richard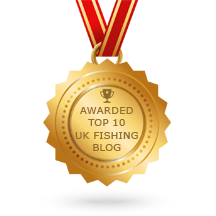 Please subscribe to my Video Diary
Consultant For
Sponsored By