This is most certainly my last trip of the year, there are only a couple of days to go before New Year's Eve.  It would be nice to bag my last carp of 2018.
It was a night time set up and there were quite a few anglers on the lake (which was to be expected)  Lucky for me, I could get myself tucked away in a bay area away from the pressure from all the other lines.  This is in the hope the carp have been pushed into here and no-one else fishes the other end.  I may well be luck.
I had checked the area out before I left last week, I could see across into this area and had seen a few flat spots.  I used the Deeper and found a lovely mound and signs of small fish.
Exactly where they had occurred last week, I flicked some bait out before heading home.  I didn't think that I would be in here this weekend, it's more fate than anything else.  There were only two other free swims and I didn't fancy either of them.
I spomb out a mixture of Spotted Fin ground bait and small particles, micro pellets.  It was mixed up with a bag of their frozen bloodworm, a small number of whole boilies and a few finely chopped once.  I fished a natural pop up one rod and a black pepper squid wafter on the other one, both with tiny bags for good measure.  We shall see what the first night brings.
Over the night, my confidence grew with the about of lines I was having.  None of them produced a take for me, which was a real shame.  Just after noon, I got the Deeper out so I could fine-tune my spots and approach to the last nights fishing.  I am very confident that I'm in the right area, just need to convince the carp to feed.
It's going to be a very overcast day and hopefully, a chance of a carp in daylight hours.  It would be a great finish to the year.  I have continued to top up the swim with my Groundbait-mix and will fish similar spots tonight.
The second night past with not even a bleep, the fish were clearly more active, just not on the bait.
I was off home pretty sharpish, as the eldest was off shopping with the wife, lucky they called as I was still fast asleep at 0930!
It had been a very overcast night and the day was going to be the same.
It would be next year now when my next trip was due.
Hope you all have a good one.
Until next time
Richard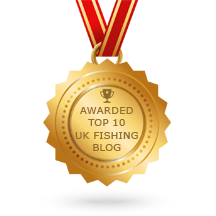 Please subscribe to my Video Diary
Consultant For
Sponsored By