After yesterday results, I was feeling very keen to get back down the lake (this is a good sign for me at the moment).
I arrived down at just after 8am and a few minutes behind another angler. He was heading for the island, but this still gave me the opportunity to get back into the same swim. The conditions are similar to yesterday, you just never know. I was unable to get any freebies out before I left yesterday, as there was another angler present and I just don't feel its right to bait up in the same area of the lake as someone else.
I was adopting the same tactics as yesterday and hopefully things will go my way.
Very strange today – I've had no liners or seen any carp. It could be that there are 5 anglers on here today, all well spread out and not interfering with each other.
I only spotted one carp and that was under the tree where I was fishing close to, but that is where it was staying.
I had absolutely no action at all, amazing what a day can do to change the lake. May be the extra anglers or the pending pressure change overnight. What ever the reason they clearly where no having it and as far as I could tell, no one had a touch.
Until next time
Stay safe
Richard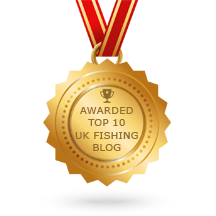 –