My friend Ian has been fishing since he was a young lad. He started around the waters of London in the days gone by when potatoes were hook baits and the hair rig was just being born. He then moved to Hampshire and started a family. He became obsessed with the pike in a lake called The Monks Lake. It contained some very large pike and in one very cold January, his dreams came true!
The below beast bottomed out 35lb Avon scales, some 30 years back
The cruel part of the story is that the first pike bottomed out his scales! So, armed with a brand new set of 35 lb Avon's, he was back the following week and yep he had another pike which did the same! I'm sure we can all agree that he had a fish of a lifetime back then and share his pain on that day.
But the man is back for another go and you just never know……
Ian will be sending me updates over the winter months, so you can all follow his journey/quest for yet another pike of a lifetime.
Till next time
Richard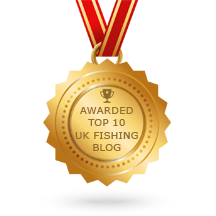 Please subscribe to my Video Diary
Consultant For

Sponsored By