Location – Coombe Lake
Hours Fished – 5hrs
With stormy weather passing through Hampshire today – no gardening for me.  You just can't work effectively in these conditions.
But you never know the Estate Lake carp, may well fancy a good feed.  It's all about learning on here and a completely different approach to my other waters.
I have decided that as you are allowed to use three rods on here, I will get myself another rod license (I only have a two-rod license at the moment).  I feel it would be beneficial to be able to put two rods on the same area over the Winter months, I will be continuously baiting these areas and use the third rod to roam about and try a different spot each time.
It was looking very promising at one point when there was a load of fizzing going on by the weed bed where my right-hand rod was cast, but it was not to be today.
Until next time
Richard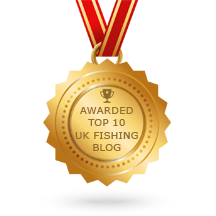 Please subscribe to my Video Diary
Consultant For

Sponsored By