After my last trip and seeing all the carp in the bay, that was clearly not interested in feeding.  I felt the only option was to come back that night and find out if they feed in there once night arrived.
As its quite close to home, I took the youngest and left the eldest with one of her friends and the wife came by and collected her.  This gave me the ability to set up in daylight without rushing around or with a head torch on.  I just hoped this would make a difference.
Now,  that was a real learning curve.  I really expected to catch and they were certainly a few fish about when I got there and a few crashed out early evening.  Then they must have just bugged out.
And a pleasant night on the bank was had, with a 6 am pack up.
Until next time
Richard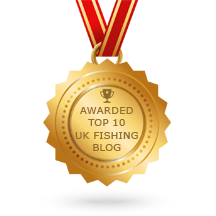 Please subscribe to my Video Diary
Consultant For
Sponsored By