With a few hours spare (and more to the point I had finally sorted out some perch fishing), I had a go on my local day ticket water.  I took a small rod with a few choices of jig heads and had a play around.
I knew there were perch in here, so I headed for the dead pads and would you believe my luck?  On the third cast into the swim, 1lb 1oz will do me for a starting point.
Not a happy Perch.
I used to fish for them many years ago but just lost the love (when carp took over).
It was some time before I received my next perch, it was from an area I was 100% sure that I would get one.  The small fry were all over the place but I couldn't get a pick up for over half an hour.  I even left the swim and came back as it was that frustrating.  I'm sure there are no pike in there but there where a couple of very large swirls.  I will just have to see.
The second one and 1lb 3oz this time.
Need to sort out the holding malarky – it'd been some time and practice makes perfect.
I was very happy with that and I will be back for more.
Until next time
Richard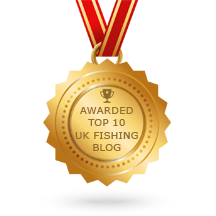 Please subscribe to my Video Diary
Consultant For
Sponsored By