We all have nightmare sessions and it's only right that I share this with you all, as it goes to show that it doesn't always go right for everyone.
It had been nearly a month since I'd seen Ian, plus it is the first May Bank Holiday weekend and you never know how many people will turn up. So, after a long discussion about the weather, the possibility of the carp spawning, and information gleaned from other syndicate members. The first port of call was going to be the Daisy Field Swim and would take it from there. I arrived just after 8 am and took a drive and walkabout. I then headed over to that swim, there wasn't a great deal showing, in fact, I spotted no carp. I was not really sure what to do other than follow our gut.
So, that's what we did. We've four nights ahead of us and could easily move after the first two (if we felt the need). I was fishing the left-hand side as it really required casting out 30 plus wraps to get into the best areas of the lake. I had a few options to my right, but I was very mindful of the Island Swim being occupied over the weekend and this can cut you off from the fish.
I soon located the area I had found on my Deeper Page.
I thought I would hunt around a bit more with the marker rod, looking for a likely spot with a depth of over 4 feet, to avoid any swan issues. This can be tricky on both counts in this very shallow lake.
Once that was done, I got about 10 Fox spombs over each area, I find this is best for this sort of range. I got the coffee pot on and ate my pasty, that Ian had kindly got on his way here this morning.
I had to pop home late afternoon to take my daughter and friend to their after-school club and then head back down the lake again.
I was soon back and the rods were on the money again. A few glasses were had as the setting sun disappeared behind the trees.
My first take was on my left-hand rod. I'd forgotten how long it takes to get a carp in at that distance, plus the odd knock of a boulder never helps! Eventually, the fish was netted and on the scales.
That's a nice start and I will hopefully go on to catch some more over the next few nights, unlike the last trip before the holidays, when one was it for my three night's effort. I've just heard another carp crash out, as I'm writing this, fingers crossed.
It was a bit fresh in the night and I probably shouldn't have changed to my summer sleep bag, just yet.
What a lovely view I get out of my doorway and the prospect of a lovely day could be on the cards. The forecast for the coming days is highs of 15 degrees and the lowest night is 4 degrees, that's tonight, then it's up to 7 degrees. The pressure is pretty high, but it's been like that for some time and the carp I'm sure will have adjusted.
The morning passed by with a cracking mixed grill breakfast, recasting, and trying to find a better spot in Ian's swim that could be a better option, but alas we couldn't find anything much better.
I had the pleasure of trying to get more bait out on the spots before I had a few glasses and kicked back for the afternoon and evening and enjoyed another lovely sunset.
It was soon time to settle down for some TV, as once that sun had dropped it was heading for the predicted 2 degrees and a frost. I was halfway through my film and the left-hand rod burst into life, I was soon there and picked the rod up, just as the fish jumped out the hook on a boulder. I was absolutely gutted.
I got the rod back and shared my disappointment with Ian. I headed back to my bivvy and watched the rest of my film.
It's another sunny day is on the cards, that's not been forecasted. However, the wind is due to charge to the southwest for the next two nights and the night temperatures are going up 8 degrees and with both those charges, hopefully, this will increase our chances.
Finally, something in our favor and the forecast is correct about the weather – it's blowing South West and quite strong. With this, my confidence had grown, so, I've top up the swim with more bait.
With any luck, this change will bring the carp more on to the feed. Night temperatures are getting a lot higher and with any luck a bit of cloud cover, there is even the possibility of rain tomorrow afternoon. It's looking pretty good, only time will tell if we've got this right. It had been a poor start, which can be put down to the incorrect weather forecast. The real surprise is how clear the water is and the low level of the water, it's just not rained for some time.
Some things are certainly meant to test our patience, just after 9 pm, the left-hand rod was away more or less 24 hours after my last take. This one stayed on for a little bit longer before it bumped off, I'd forgotten how unforgiving this lake can be.
Unfortunately, this is something we've all become accustomed to fishing the Airfield Lake. Knowing this still doesn't make it less painful to lose the second carp of the trip. I've clearly found a feed spot, I just need to get them to the bank. The only option I've come up with is to move my set up to a different position and get the rod tips higher or position them at a different angle, so the line is in a different position on the lake bed. I've not fished this swim at this range before and I need to understand how to avoid these obstructions, I've done this in many of the swims on this lake and it works very well.
This trip has become a complete nightmare, I've just lost my third fish of the trip and it felt like a much bigger fish, it was on for at least two minutes and I was slowly gaining ground. I knew roughly where it was heading and I stayed on the highest point of the swim. I kept gently pumping away, walking slowly backward bringing the carp ever closer and this is when the fateful hook pull happens. My hooks are extremely sharp and the same pattern that I continually use with the odd issues on here (as explained above), but three in a row this is really taking the biscuit.
With the rod back on the spot, the only option tomorrow is to move the rods. I can't do it tonight as they would be too close to Ian's setup and would cause him an issue and could risk him losing a carp. I'm simply going to have to wait and hope I fare better on my next take. It seems crazy to have to endure this, or even except this as part of fishing here. To an outsider looking in you wouldn't believe its possible. In front of me, there are various gullies that drop down to 3.5 feet or some just touch 4 feet, however, you get plagued by birdlife and the only way around this is by fishing in 5 feet of water and that's 30 wraps out. It brings me the takes and at the moment, this frustrating run of hook pulls and I'm currently wondering if I would be better off blanking. There's a part of me that's pushing forward and will not give up until I solved this issue as I've clearly found a pukka feeding spot.
I've finally got one in the net, no doubt a lot smaller than the others I lost, but it's a fish, and the hook hold needed forceps to get the hook out. It just goes to show how luck must play some part in fishing. I'm definitely a lot happier as I've now nearly landed 50% of the takes, amazing how statistics make things look and feel better. I'm absolutely shattered, hopefully, I can get a cat nap this afternoon – when the rain is due.
Ian has taken a wise choice and is heading home – he has admitted defeat. Hopefully, the weather will be more accurate next time.
I've taken action, moved my rods up the bank and closer to my bivvy. This is in the hope I can get to them quickly, keep that line up in the water (and the carp more), and stop them bumping out the hooks on the bottom. I could use a Heli-safe setup, but I really don't like dropping the lead, as it would need to be on every take. I personally feel that's littering the lake bed which I something I'm not prepared to do on a regular basis. I prefer safety clips that only drop the lead in a real safety situation for the carp, rather than a needs most to land a fish.
Since the weather change, the carp have certainly been more active, getting three takes last night goes to show you, and there's still activity out there this morning. The next 24 hours conditions are looking very favorable, so there's a good chance of a few more carp. Now that I've had a take on the right-hand rod, the direction where to stick both rods definitely needs thinking about more today before tonight comes.
The rain arrived a lot earlier than we thought, but Ian all but his rods in the car and is planning on sitting in my bivvy until he feels it's home time. The carp are still splashed about, so there's a good chance of a blank saver coming his way.
Just after 11 30 am, my left-hand rod was away and I put my new plan of action into effect. I grabbed the rod and slowly walked backward, only to have to give more line out to the fish, it had an incredible amount of power, and I gained control (and of my thoughts – after you had three hook pulls in a row, it can be hard not to think of the past issues). I walked backward again, only to yet to give more line out, I gained control again and this time managed to walk backward and forwards a couple of times to gain line from the fish. It finally started to kite left, which is away from the real danger area, I finally started to relax and believe that it was going to be possible to get my third carp in the net.
It was now heading towards the corner, towards the reeds and a post sticking out into the water. This carp is a very crafty carp, fully aware of its surroundings and any chance to get rid of the hook. I slowly turned the carp and brought it towards the waiting net, finally, it was in there. I breathed a very big sigh of relief, as this carp felt a similar size to the previous ones I'd lost.
That was one hard-fighting carp. The tails on these things are like paddles and feel unstoppable sometimes. With that rod back out, I rebaited the other rod before the rain arrived, now they were both on the same spot and hopefully would give me another chance over tonight until I pack up at noontime tomorrow.
The rain has really set in for what feels like it could be for the day. Ian headed off when there was a lull in the rain. Hopefully, at some point, the rain will die down and I can get outside for some well-needed food, if not it will be inside cooking this afternoon.
The rain has very nearly passed and I've got the food on, I can't wait anymore, the only downside I've found so far is cooking outside the bivvy in the rain.
The rain returned before 2100 hours, it's due to be about most of the night and tomorrow morning, it also looks like a wet pack up for me as well as Ian today. He did get his kit mostly in the car before it arrived, something I may not be able to do. Let's hope tonight brings me more success and less pain than last night.
Another wet start to the day and a very disappointing night, not a single beep. I've got a feeling that the guys to my right and left are fishing out to the corners of the island and with the shallower waters than the previous years I may well have been cut off from the carp.
Ian not catching to my right and no signs of carp there, it would make sense, strange as it's not happened before, however, the water level hasn't been this low at this time of the year, since I can remember. The carp may just not be venturing right down here yet, it will be very interesting to see where they spawn this year.
You're always learning with fishing and adapting to the situation, you can never stand still and sit on your hands. This is why I love it so much and it constantly keeps me coming back for more. This lake is forever changing, it gets frustrating at times, but it's never the same each season and because of that I don't believe I will ever get bored of the place.
I've three hours left before pack-up time and I plan to be gone by noontime – which is about an hour after I had the mirror yesterday. Hopefully, I can winkle one more out before I'm off, the conditions are similar to yesterday morning.
We're all done with the exception of the rods and it's not looking good for a carp this morning. The only thing I did differently last night was no bait, I didn't feel the need and both rods were on the same spot. This is something I've done many times before on here, and it's paid dividends, I did my best, I turned around a poor start into not a bad 4 nights out and I will be back soon. I have 3 more weekends before the next school holidays when we will be away camping in Wales for our normal week's trip and it will certainly be good to get back there again. Let's hope they don't spawn before then as that will put another spanner in the works.
I hope you enjoyed reading this and have taken something positive from this article, as that's my main point.
Until next time
Richard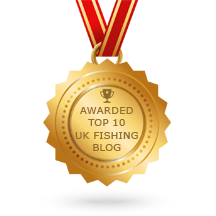 Use my code for 10% discount
The discount code applies to the entire order when purchasing the Deeper Sonars PRO, PRO+, PRO+ 2, CHIRP, CHIRP+, CHIRP 2, CHIRP+ 2. The code is valid in all countries.
CODE = DEEPER-H-9OCSF
Get 30% off WW5KFTK @checkout
➵  UK'S BIGGEST FISHING PARTICLE SUPPLIER