With home-schooling for the next few days and the likely hood the lake will freeze over, this was my only opportunity realistically. Despite the freezing conditions and the fluttering's of snow, I headed down the lake half expecting it to be frozen, hopefully the wind would stop that from happening. This turned out to be correct.
With the wind pushing hard up towards the island and there being another angler between me and there, my only real choice of area was between him and the shallows. I would be fishing over the dead pads, not too far off the margins.
I would be using solid pva bags filled with Catalyst pellets and a pop up on one rod and the other would be a wafter. I also threw a small handful of crushed boilies about in the margins. I sat back under my umbrella and hopefully a carp will come my way.
After spotting some carp way down to my left and would you believe? A lot closer to the shallows and just under the surface. I scattered some 3mm Catalyst pellets in the hope it wouldn't spook them too much. I then set about getting around the other side of the lake and putting the rods out, with the least amount of disturbance and hopefully if I've pushed them away, they will drift back, find a small amount of food and fancy picking up a hook bait.
Fingers crossed for the next few hours.
15 minutes later, I had a massive liner, I pulled into thin air, as you do. I couldn't ignore it as the tip was starting to pull down. At least it shows I'm in the right area, just hope I didn't spook them this time, only time will tell.
It's not going my way today, as I was having a wee, the same rod ripped off and the carp managed to shed the hook in a dead pad stork. I quickly got the rod back out and was really hoping I hadn't completely blown away any chance of banking a fish.
Unfortunately, despite all my best efforts, it was not to be today.
Until next time
Stay safe
Richard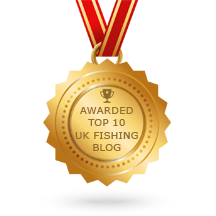 –