After joining my local Angling Club last Friday, I was soon out on one of there waters this week.
And with only doing a maximum of 5 hrs and as little as 2 1/2 hours over 4 sessions.
I averaged 2 carp per session, Not the biggest of carp, but certainly a lot of fun.
All where taken using various Spotted Fin pop-ups over a bed of 12mm Catalyst Catalyst boilies.
Full blogs to follow over the next few weeks and I'm looking forward to some great winter action, this can be a lot better than sitting behind ideal rods week in week out.
Richard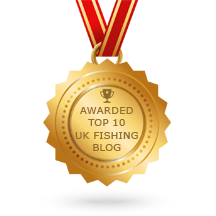 Please subscribe to my Video Diary
Consultant For
Sponsored By