My Journey Through The Old Skool Days
I started my Carp fishing in the early '80s, after leaving school. I discovered there was more to fishing than small local rivers with only Roach & Dace and the odd Perch in the offing. At this time, I was living in Ipswich and there where only a couple of tackle shops. These shops had a very basic, limited range of carp gear which the majority of which was match kit and when I say carp gear, it's not as you think of it today. The choice of hook was poor (to say the least), I stuck to size 8 hooks. They were pretty good and served me well for many years. Rods on the other hand; were a mixture of all sorts, as I could only afford one at a time. I started with an SS6 and a bodex, this was an early carbon rod if my memory is correct. I also had a cork handle rod that my dad got for me. I then got myself a pair of ss7's, which were the bees knees, as far as I was concerned, they were secondhand and reels were a mish-mash as well. I can't actually remember or even recognize them in the photography. At the time I lived at home and didn't get paid that much, I gave my mum & dad a little bit of rent and saved the rest for bait. This has always been a key factor in my view. If you have the best kit in the world you will not catch fish, however, with the right bait and a good selection of bait, this is the key to catching carp.
Until I could save up money to buy better stuff, I just stuck to what I had and get the odd bits second hand from friends. At this point in my life, I had not discovered mail order or even fishing magazines! All of my money went on bait, beer and trying to save up for a pair of rods. As for buzzers, I had the right mixture of a Heron and a rolon. This was rubbish, if you got a screamer in the night, you would need to check with a torch first. You had to check which line was going – if the line was pulled tight, it would set the alarm off. This was fun until I realized what was going on. I then managed to get together enough money for a pair of Optonics. I was planning on doing this first, as sitting up all night listening out for coins to drop off my spool a tin was taking its toll on me. Trying to do nights in the week and the odd two nigher at the weekend was putting years on me! I even had my ever faithful fairy bottle top bobbins. I have even done a week trip in the early '80s like this.
The lake I was fishing was a club water, at this time consisted of 4 lakes over a massive area. They were full of bars and gully back bays which were full of pads. There were only a handful of carp anglers, I think there were about 6 fully kitted out carp anglers. They had clearly been fishing for some years and had a greater understanding of the lake. In though's days, they clearly were never going to help you. They were still a friendly bunch of lads and we all enjoyed pike fishing over the Winter months. It was perceived that carp didn't feed over these months, the social pike trip helped us bond with the lads and finally started getting the odd snippet of information handed down. I started to catch the odd fish, at that time 1 or 2 fish a season was good going. My best year was 7 carp, I was amazed and totally hooked on carp fishing. One year, I had a take on the opening day and lost the fish around the corner of a point. This was the only carp take for that year, it was very hard going, to say the least.
I could never afford a bivvy, so I started off with bits of plastic sheeting tucked up around the spokes of a brolly, this helped until the wind blew (as there were no pegging points). I slept in a large sail bag my dad had given me. This was when I started seeing what other anglers were using as I was being allowed to look inside their bivvy's. You had to be invited in and not just peer in – it was just not done. You can imagine my face when I finally spotted the old Argos sun-loungers, that bit of kit jumped to the top of my list. They were a death trap though, we had watched people collapse in them and finding it very hard to get out.
The best way around the lack of bivvy problem was to go halves with a friend and then double up on a swim together. If they couldn't fish that weekend, you got it to yourself, then you both just needed to save up again to get another one. This worked well and slowly we started to look a bit more like carp angler's or as we called ourselves Specimen Hunters.
Those first few years on Barham pits (near Claydon), is where the carp bug really kicked in and is still well and truly with me. We had some laughs in though's days. There was no barrow other than a wheelbarrow, which I hadn't seen anyone use yet. We used an old pram base was perfect until we got bored and started to race them up and down, you can guess the rest! Let's just say the wheels all buckled up and that was the end of that! We did muck about somewhat back then, I will come to that later on.
This was the time also when I discovered PVA Bags, at this time they were made by Duncan Kay. Wow! How they changed my fishing. After playing around with them, I realized that if you left the air in them and got the wind in the correct direction you could drift a bag under overhanging trees and pick up fish that way. Inevitably, it would be a tench or bream. This was a bit frustrating and costly but occasionally worth it if you spotted a fish in these swims.
By 1984, I had sorted out my kit (well sort of), I had better rods but they were still not a pair. Other kit had become more important, we then moved on to Weybread pits on the Suffolk Norfolk border. There was a small pit in the middle of the complex, where we settled on for a few years. This enabled me to hone the art of carp fishing and was more of a runs water. This was a very valuable period of time in my carp fishing life. I had learned so much from other anglers and the group of friends I was with. This was where a couple of lads could empty the lake most weekends. We learned the art of floater fishing, we went through a stage of trying to capture a carp floater fish on all the rods we owned one by one. This sounds crazy and it did at the time, but it gave you a greater understanding of how to play fish. The minimum and maximum pressure you could put on them without getting a hook pull and margin fishing is the key to a lot of fish captures.
To this day, this is still my favorite style of fishing. It is the most rewarding and possibly the most intense you can get from carp fishing. We had discovered that black-eyed peas were an amazing bait. They were very cheap to buy, easy to prepare and you could easily color/flavor them and they stayed on the hook. Also at this time, we had started to play around with boilies. I did have a go around 1980 but without much success. It was hard to find any information regarding ingredients at first, so I just stuck to stuff out of my mum's kitchen! Things then started to kick off in '84 – I purchased the odd book, which for the life of me I can't remember the names. Unfortunately, over the years I moved around a lot and I so wish I hadn't binned so much stuff. I used to keep everything there was to do with carp fishing; I read so much, just sat and made up bait recipes. So many in fact, that I never ever used them all! Somewhere very successful for me, others not so much but it just was a fantastic time to be in the carp fishing world – a voyage of discovery. I do miss bait making these days but with work, kids and family stuff I just don't have the time. Also the ready-made frozen bait market so advanced today, why bother? Use your time to go fishing! I do like to play around with hook baits, stick mixes and ground bait, in the past two years they have got me very excited again, there is just so much choice, back to the '80s.
Transport in those days was also great fun. We use to share lifts for a couple of years and I still can't believe we would get all that tackle for two people in my Mini Clubman estate. It was bigger than my mates one but he still got two people's kit in. They were stuffed to the gunnels but we got it all in and it worked well. I would like to see you get today's kits in an original mini, now that would be fun! I ended up with an Escort estate, much to the dismay of my girlfriend, as everyone else had flash Escort, she just didn't understand carp fishing!
In the photo you can see my first proper bivvy and a pair of rods, you may have spotted the third. We hoped the bailiff never did, if he did, he mostly turned a blind eye, which was a help. I had an old groundsheet as a sleeping bag cover, landing net in though's day's where very heavy and hard to move about, unlike the modern slimline ones. We were good at cooking on the bank, that was one thing that wasn't too bad. There were plenty of options for cooking as camping equipment was very common. Most of the summer months, I would kip out under the stars, this was just an amazing time to be fishing, I did have a brolly pole just in case the weatherman was wrong! I sorted out the issues with the Argos sun-lounger by cutting a V at each end of a piece of wood, this stopped the bed collapsing but in the end, I found the best way was to dig a groove in the ground for the legs and use pegs to peg it hard into the ground. This worked well and worth the effort – no more trapped in a bed with a rod trying to play a fish and get out.
Weybread Middle Pit was where I honed my skills and I certainly had plenty of carp in the first year there. I remember turning up the day before June 16th and we were all set up by 8 am, we just sat feeding the carp bread in the margins most of the day. They were just everywhere. The following morning was a different matter, we had carp but not in the numbers we were seeing the day before. The carp had learned about pressure even then.
It was hard to find a lake with twenty's in, let alone a 30+ and then you needed people to tell you about them and the location. This all took time, part of the complex we fished had 1 and I'm not sure to this day, why we started on middle pit but there were 2 or 3 twenty's. I think we must have thought it was a better option. I had over 53 carp that year. I learned so much, watercraft was a key factor, understanding the topography of the lake and the feeding patterns. I was up there every weekend from Friday to Sunday, even if I worked Saturday morning, I would go straight after work and set up. The more you are there, the more you learn and that is certainly true today.
Fish care was in the long grass in though's days. We did all had a sack to retain the carp in and tried to do our best. There has always been an urge for me to look after the fish and return it safely for the next person to catch.
They may not have all been the biggest fish in the world but back then, we certainly thought they were and took photographs of them all.
There was another thing that I remember about the '80s, that has all but been forgotten – playing tricks on each other (and scoring points for the idea of the trick and the reaction of the person). Some of the best ones I can remember was turning the bivvy around, giving them a run and watch them try and find their way out in a sleepy daze or removing the elastic bands from under the bed chair a putting string to just hold the material in place, then watching them lay on the bed and fall onto a nice hard floor. Other ones I can remember, putting food coloring into beans, blue and green were the best, switching the rod's over and leaving the line in its original buzzer was a fun one. Never leave your keys about as someone would put something in your car which would generally be horrible.
There was a group of five of us that fished together back in the early '80's; Mike, Carl, Paul, Andy, and I. It was probably one of the best periods of my carp fishing career. For the company and laughs, the innervation and discovering so much between us all. Without a doubt, without this group of people, I think the start of my fishing career, wouldn't have been that much fun. Unfortunately. I had to move down South and time changes with family and stuff – we lost contact with each other.
I have fond memories of the '80s and the old skool kit. I wished I'd kept more of it but this wasn't to be. However, I love the modern day carp kit and the advances which have happened over the years. As I get ever closer to 55, I am glad of my Aqua bivvy and 5 season sleeping bag. How well would we be at sleeping on the Argos sun-loungers? I bet we would all be doubled up with back pain and walking with a stick. I could go on about all the other inventions and improvements. The key one for me has to be bait. As the '90s began, fishing tackle started to take a leap forwards with proper bivvy, Kjc Rod pods, Wavelock brolly. Winter fishing became a thing of the future for all carp anglers.
Not sure if you class the early '90's as old skool. However, looking back at the amount of money I could send on carp fishing. It was certainly a turning point for me. The tackle I could buy and the lakes I discovered, the industry was starting the beginning of great things to come.
I hope this has been an incite to old skool fishing and my time through the ages.
Until Next Time
Richard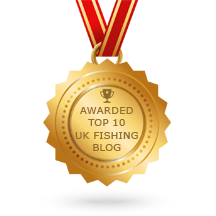 Please subscribe to my Video Diary
Carp Fishing Tackle on Ebay