Alton Ressy
Ocean Pit Weybread
Another Alton Pike
Barham C/D pit
Unfortunatly, when I moved down south, I lost my passion for pike fishing and stuck to carp all the time.
Barham B pit
Hampshire Avon Beauty
Early years pike
All these photos are from Barham pits.  I've always pike fished, even in the earler years, out on my bike on the small rivers I used to fish. 
I try every year after the Pike, but just get drawback to the carp (like I did this year), which tuned out to be the right move.
All being well I will give this place more attention this year, fingers crossed. 
Until next time
Richard
Stay Safe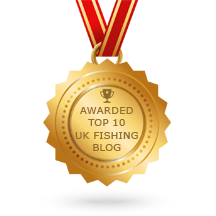 Please subscribe to my Video Diary
Consultant For

Sponsored By

Please follow my Facebook Pages