Location – School Lake
Hours Fished – 5hrs
I'm back on the school lake today for a few hours gardening and the pads have completely gone.  We are now getting frosty mornings, Winter has set in.  It's time to be a bit more mobile in my approach and may start using the Deeper to find their secret hideaway.
After seeing absolutely no signs of Carp, I've set up in peg 10, it has been the most productive area and I can see a large part of the lake.  Hopefully, I will spot something to move on to, the opposite bank does get the morning sunshine.
By 2pm there had been no signs of Carp and I'd not moved swim, there had been a couple of other anglers walking around and setting up.  They had also not seen a thing.  I had recast and changed over to different color pop-ups, but still no action.  My next trip, I will be changing one rod over to Catalyst wafter, I had had a couple of single bleeps and that was that.
Winter has certainly arrived and it's going to be hard work at times.
Until next time
Richard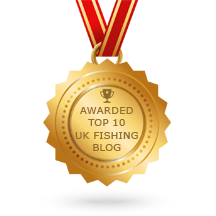 Please subscribe to my Video Diary
Consultant For
Sponsored By