Location Various
4 hour
As there were 3 lakes or 4 that contain Perch, I decided that today I would go and investigate, take the jig rod and see how things turn out.
It was a very pleasant walk around all the lakes and I even took a trip to investigate the river which was close by.
Unfortunately, no Perch in the 4 hrs I was walking around in the lovely sunshine, but well worth the time spent on the bank.
Until next time
Richard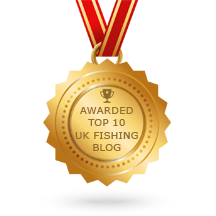 Please subscribe to my Video Diary
Consultant For
Sponsored By