Location – Meadow Lake
Hours Fished – 20hrs
With a few family things on this weekend, I was limited to just one night.  This is no real issue, as I have a week coming up soon, I wasn't 100% sure of my chances as there had been 13 anglers here last night and only a couple headed for home.  It was looking quieter for Saturday night, but still plenty of time for others to arrive, but hopefully i've picked an area that had been left alone for a few nights.
With the margin in this swim being pretty deep and the pads had more or less died away.  There's a good chance I can pick up a patrolling carp, the other rod is 15 wraps out in a lovely smooth area.  Both rods have a good kilo of Catalyst boilies and I have chosen to fish a pop up over the silty area and a wafter on the harder margin spot.
It was a completely bleep free night, with only the Canada geese to disturb me.  The early lads where off by 7am, which is a great alarm clock and it gave me some time to watch the lake, otherwise, I would still be asleep.  The temperature had dropped down to 6 degrees for the first time in a few weeks and this could be the first real signs of Autumn temperature dropping.
I didn't think my chances where that high, but you never know with fishing.
Until next time
Richard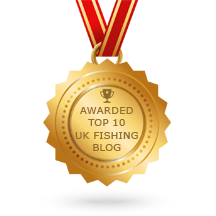 Please subscribe to my Video Diary
Consultant For

Sponsored By