Location – Estate Lake
Hours Fished – 5hrs
With the weather conditions not conducive to gardening today, but in favor of fishing.  I'm back out on the Estate Lake for another go.  After putting a load of bait out before I left yesterday (just a kilo), don't want to overdo it at the moment, as other anglers still keen.
I just flicked two bags out on the spots and sat back under the brolly out of the rain watching the lake for any signs.  They are reluctant to show themselves this time of the morning, let's hope they have their heads down still.
Despite seeing a good fizz up over one of my bags, it was not to be again today.
Just got to keep the bait going in and it will pay off.
Until next time
Richard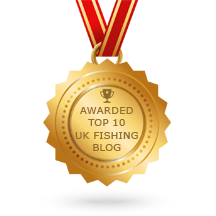 Please subscribe to my Video Diary
Consultant For

Sponsored By