With a couple of hours spare this evening, I popped down to the estate lake.  It had been a long time since I had the chance to get down there and it was certainly looking stunning.
With a few fish moving the down the dam end, I settled into the right of the island.  Not wishing to spook the fish, I just flicked a couple of bags out onto some clear spots and catapulted some sweet corn over each one (just to try something different).  I sat back and made up a load of PVA mesh bags for the weekend.
I am planning on staying to just past dusk and then head home.
I discovered that it's a bit of a mossy nightmare down there and I need to be a bit more prepared next time.
Unfortunately, no fish this time.
Until next time
Richard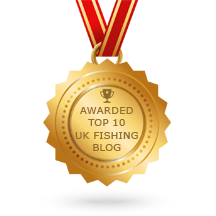 Please subscribe to my Video Diary
Consultant For
Sponsored By