With a few hours to spare today, the sun was out and after all the rain yesterday, I headed back to the spot which had produced my first carp from this lake.  It was clear that a group of fish liked this area, the lake is stream fed so there is a lot of cold water passing through the lake.  However, this bay behind the island would definitely be the warmer part of the lake and with the sunshine on it again today, it was my best option to bag a carp.
Rigs and hook baits where the same as my last trip, how I was using solid PVA bags filled with pellet and paste and some liquid attract.
With only 30 minutes left to go, it was certainly looking like another blank.  I can live with this as I spotted a couple of showing carp.  Unfortunately, I couldn't get a bait on that area, due to a lot of floating debris.  I may just have to remove before my next trip.  I did get a heavy liner, that I thought was going to turn into a run, the fish were clearly about but not on my bait yet.
Until next time
Richard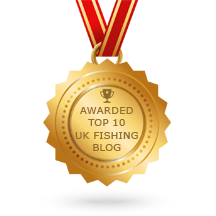 Please subscribe to my Video Diary
Consultant For
Sponsored By