With the man flu finally fading away (I hope), I've popped down my Estate Lake (my new lake) for a few hours today.  This will still take a fair bit of effort, which I need to be mindful of, as gardening season is just around the corner and it's time to stock the family fund up again!
After spotting some carp yesterday in the bay behind the island and with more sunshine today, that just had to be the area to put my rods in and see if I can winkle a bite!

As ever with the weather, it didn't quite do what they forecast!  The sun did pop its head out a tiny bit and just after 1115, I had a take.  It was a hard fighting mirror that had me in the weed once or twice, but I finally had my first fish in the net.
11lb 6oz
I re-baited that rod but didn't put it back near the other bait, as I had placed both baits in the same area on my first cast when I arrived this morning.  This time, I opted for the drop off on the side of the island.
That, however, was the only take of the day but very well received.
Until next time
Richard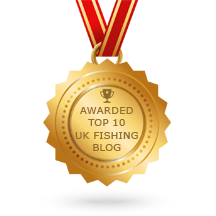 Please subscribe to my Video Diary
Consultant For
Sponsored By