I certainly found the perfect spot the other week using the Lakebook page after downloading my Deeper mapping information.
I was looking for a feature that was prominent around the deeper water on the lake.  The light orange is 11ft 4 & then up to 10ft and on the little point up to 9ft 5.  This was the feature that I wanted.  I baited with a mixture of crushed hemp and chopped catalyst boilies over the next 24 hrs before the carp moved in.  I know they were out there, I just needed them to hold up on this spot and then feed regularly to hold them.  I was very mindful not to overdo it, I managed to achieve the perfect balance and this paid off over the next 3 nights with 8 fish.  For the middle of February, I was very happy with my results.
I doubt this would have been possible without the aid of the Deeper, as the disturbance of a lead/marker float for a long period of time (to understand the feature that I had found), would have surely pushed the carp away from the area and into another swim.
I will leave you with that thought.
Richard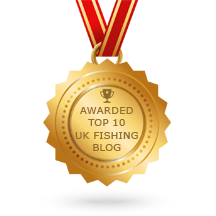 Please subscribe to my Video Diary
Consultant For
Sponsored By