So, this was the day I joined a lovely estate lake syndicate.  The main aim of this is to reduce the number of miles I drive to go fishing for my quick 5 hours trip.  I was traveling a good 1 hrs 30 minutes to my lake, which now can be used to walk around the lake.  With the Airfield Lake, it had become apparent that I was leaving on feeding time and only just turning up after the day time feed had finished.  This was certainly a good waste of fishing time.  However, I had a different problem on Meadow Lake, if you can't get in the winter swims, it was a long drive for not a lot.
I'd also enjoyed my time perch fishing and had looked at a few options to join the local club.  In all honesty, I couldn't face the prospects of being a member of a club again.
And by chance, I found out about this lovely lake.  It has gorgeous surroundings and is off the beaten track. As luck would have it, my gear happened to be in the car 😉 .  I wasn't wasting this opportunity.  I had walked around the lake a few times to get my bearings, flicked the Deeper out and bear leading a lot.  I'm sure that my chances are extremely low after all that noise but just to sit on the lake and watch for a few hours today will help me get the feel of the place.  It will also give me a sense of where to start baiting up some spots.
After two hours it was time for a swim change, as I still wanted to observe the lake.  I moved the rods into the small bay to the right of me.  I flicked some more bags out, with a new batch of my crushed hemp and chopped catalyst boilies mixture.
Until next time
Richard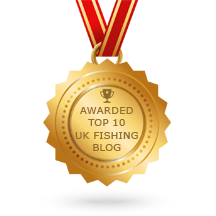 Please subscribe to my Video Diary
Consultant For
Sponsored By