After the success of the other day, the perch fishing didn't stand a chance, as you can see.
I just couldn't resist the temptation.  As I am the only one on the lake it would be silly not to.  Spring is getting ever closer and the crowds will be back soon.  When I say crowds, I mean there will be 6 anglers on 20 ish acres!  It's nice to be the only one on the lake.
My rods are more or less both on the same spot, 10ft apart but both on the channel entrance and just beyond.  The closest rod is on the Miracle Berry Wafters and the other I have switched over to the Pink Pepper Squid.  Same set up as before 3oz flat Zipp leads, with size 8 Longshank Turning point hooks Ronnie Rig style and no freebies again.
Well with only 45 minutes to go, it's certainly looking like a blank.  This is a surprise as the conditions are pretty much the same as the other day.
Oh well, until next time
Richard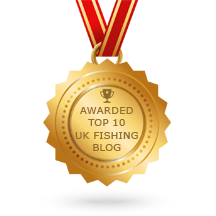 Please subscribe to my Video Diary
Consultant For
Sponsored By