After finishing work today, it was only a short journey to the river.  So I parked around the corner, grabbed my perch kit and headed off for a walk, my first stop was by an outlet.

A perfect place for perch I hoped, but not the case today.  So, I walked up to the bridge, as they can be pukka spots.
Which was also looking great, but still no joy!  So I carried on up the stream to the far end.
And then back again.  With some very promising spots, it was not to be.  I think it's back to the lake on my next trip.  As I have a bit longer, I am going to try two rods and prawns and worms a go.
Until next time
Richard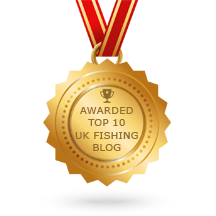 Please subscribe to my Video Diary
Consultant For
Sponsored By