After I finished my gardening job today, I popped by a local pond and took a walk around with the jig rod.  I was after the perch again.  Unfortunately, there were a couple of other anglers about which limited me to only a few of the dead pads areas.
One of them was the area where I had one of my previous Perch from.  This time there were no signs of small fry about and no perch either.  I continued around the lake and then headed home.
It was very nice to be able to pop by on my way through and I will be doing that a few times over the winter months.
Until next time
Richard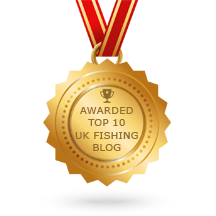 Please subscribe to my Video Diary
Consultant For
Sponsored By