After the ups and downs of last year – after the start I had, who could have predicted I would end up with 2 PB carp.  I am not really sure what to aim for next year.
So I think I will aim for just one target and its always been there and that's a forty+ out of the Airfield lake.  This is where my heart is with fishing every year, searching for that unknown carp, that I am sure I've seen.  Normally, over 300 yards away, happily playing in the out of bounds area!
Not sure where I will go with the river.  It's been put on the back burner for the time being, it's as a place to run and hide if the lake Syndicate goes pear-shaped.  Things never stay the same forever, I do love the river.  But things are still drawing me in that direction, there no real reason to give up until I feel that my time is up.
I am not even sure if I will get round to any pike fishing over the coming 2 months of winter but you never know what's around the corner.
Happy New Year and good luck for 2019
Richard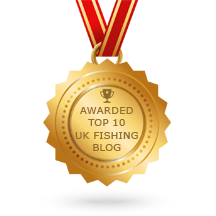 Please subscribe to my Video Diary
Please follow my Facebook Pages
Carp Fishing Tackle on Ebay