I'm back out for another few hours on the club lake and much to my surprise there are about 7 other people fish.
I've not much choice in the swim, my best option is the first swim I started yesterday. I very nearly went to another lake close by.
But after walking halfway around the lake, this swim was worth a couple of hours in – soaking up the sunshine.
I love fishing like this, but it is slightly frustrating when there's no real option to move swim, but I may just have to.
There's still carp mooching in the pads, I can only hope they fancy a feed, clearly not the best conditions, but I'm loving being back on the bank (despite the frustration).
It was soon home time and no joy again, I must sort out the floater gear asap.
Until next time
Richard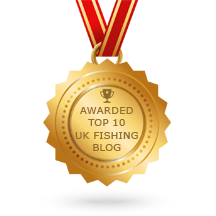 Use my code for 10% discount
The discount code applies to the entire order when purchasing the Deeper Sonars PRO, PRO+, PRO+ 2, CHIRP, CHIRP+, CHIRP 2, CHIRP+ 2. The code is valid in all countries.
CODE = DEEPER-H-9OCSF