I'd sorted a few things out over this two-week break. One of them was my ridge monkey bucket and seat, kit for one rod this was for a few hours fishing after my gardening work where possible. As kept it in the car, it made it more readily available and gave me that extra push you need sometimes after a hard few hours of gardening.
My plan is it go every Monday, which is the quietest day of the week according to the lady bayliff who I talk to over the winter months. It's been a long time since I've fished here in the summer months, and with all the lily pads up, it will look very nice. I'm also planning on testing a few rigs out, as its hopefully going to be straightforward, but will all that extra food spread around the lake you can never tell.
I arrived just before 1 pm, which would give me just over two hours of fishing and the possibility to move swim if I felt the need.
I stayed in the first swim maybe a bit too long, but the carp were mooching around the pads, but after seeing probably the same carp show off the corner of the island, I simply had to move swim and give it an hour and then head home.
I'd planned on only using bags, but I needed to get this absolutely perfect, so a bag was out. The wind was pushing nicely up this end, next time I'd better bring a Catapult and a few lager pellets or boilies, just in case.
My time ran out and it was home time, but very nice to be back out on a lake fishing again.
Until next time
Richard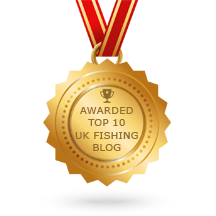 Use my code for 10% discount
The discount code applies to the entire order when purchasing the Deeper Sonars PRO, PRO+, PRO+ 2, CHIRP, CHIRP+, CHIRP 2, CHIRP+ 2. The code is valid in all countries.
CODE = DEEPER-H-9OCSF