Location – Icehouse Lake
Hours Fished – 5 hours
I will get one soon!  My main battle is with other species, but it's a pleasant change in stunning surroundings and it's very peaceful.
I'm back in a swim where I've fished before, after my last trip and the tench going into the lilly pads, which I'm sure didn't help my cause.
It wasn't long before the Roach arrived!
And the lake bed was fizzing up, we shall have to see want happens.
Later on in the after a few more Roach.
The right had rod on the center pin was off with what felt like a much bigger Tench than I've had before.
Definitely much better quality and put up a lovely fight on little tackle.
Just after 9 pm, I lost a fish on the float rod.  It could have been a Crucian or one of those small Tench that I've had in the past.
Other than that minor issue, it was a very enjoyable evening on the lake.
Until next time
Richard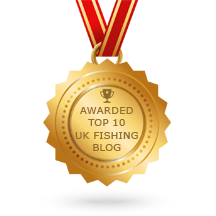 Please subscribe to my Video Diary
Consultant For

Sponsored By

Please follow my Facebook Pages