Location – Icehouse Lake
Hours Fished – 5 hours
To mix things up, i'm back out on my Crucian hunt.  They are certainly providing to be very hard to catch but they are definitely in the lake.  I'm having to contend with Roach and Rudd.
They are a bit of a pain but, I've made a small step forward this trip.  I believe I may've lost two Crucian, one in the pads and the other one up the margins, not 100% sure, as you just can never tell for certain.
This could also be the culprit of losing fish, I'm unfortunately not going to get the answer until I get one on the net.
I enjoyed my evening, but no Crucian again.
Until next time
Richard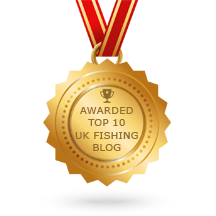 Please subscribe to my Video Diary
Consultant For

Sponsored By

Please follow my Facebook Pages