Then I moved on to Weybread Middle Pit for a year or two.
Then back to Barham Pits for a year, until they, unfortunately, had a fish kill over the closed season and that was it.
It was then I ended up on Weybread again and stuck there until I moved down south in 1996.
I did fish the odd place in between for a short period of time but it never gave me the searching for the 'unknown' feeling, I'd become accustomed to. 
                                                 Bexford Lake
                                   Thorpeness Mere
Brightlingsea
Until next time
Richard
Stay safe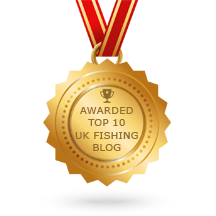 Please subscribe to my Video Diary
Consultant For

Sponsored By

Please follow my Facebook Pages