Location – School Lake
Hours Fished – 5rs
With a gap between the storms, the next few days are looking quite nice.  I even caught up on my gardening jobs!  This is helpful and will give me a few more days free before Spring kicks in.
I'm out on the school lake today.  It was a very hard frost last night and now a fresh breeze running down the lake.  After looking for signs of carp and there being none; I've hopefully set myself up in a swim which has produced me fish before and I also get a reasonable view of the lake.  I can move on quickly if or when I spot any signs of carp. There is another angler up by the island so that rules that spot out, we shall just have to keep my eyes open and fingers crossed today, I think.
All I've done is put two bags on, filled with Catalyst pellets and I'm fishing a 12mm CC pop up.  There is a small scattering of broken boilies over each of the bags, once I've dropped them in the margins.
With no action by noon, I just had to move on a bit further up the bank and see how things go.  It's certainly hard going at the moment, but lovely and warm in the sunshine still, which is definitely a bonus.
After spotting a showing carp, I was off down further along and quickly flicked the rods out.  Within 10 minutes, I had what I thought was a take, but it was just a heavy liner and that was that – time for home.
Until next time
Richard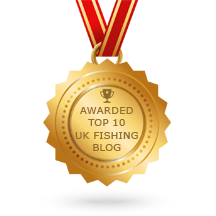 Please subscribe to my Video Diary
Consultant For
Sponsored By