Location – School Lake
Hours – 4 Hrs
With my 2 day job completed by 11am on Tuesday, I quickly popped home and swapped gardening stuff for the Carp tackle, this is the simplest to organize and I soon pitched up at the lake.  I was also very interested to see the completed work on the lake and if it was possible to fish a certain area from the opposite bank, where  I normally do.  This would be nice, as it will now just involve an underarm cast as the trees have been removed.  The Carp will not be bothered, my only concern is the possibility of new underwater snags, but the maintenance team is pretty good.
I looked up and down that bank for a bit before I settled on a swim and then moved down one more!
I had quickly grabbed a bucket of the Catalyst expanding pellets and my trusty PPS/CC 12mm pop-ups.  I was going to be dropping large bags of the expanding pellets out with a scattering of 8mm normal Catalyst pellets.
I may move but it would be interesting to sit this one out in the same spot, just out of interest.
I'm down to the last 20 minutes before pack up time and the conditions have gone from sunny to rain and back again.  The wind it's Baltic when the sun isn't about and my plan looks like its heading for blank, but there is always a chance until the rods are packed away.
With the heavens opening up on me again, I was soon packing up and heading for the car.
Until next time
Richard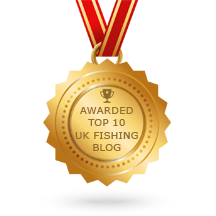 Please subscribe to my Video Diary
Consultant For
Sponsored By