Location – Estate Lake
Hours Fished – 5hrs
With a few hour's free, I headed to the Estate Lake in the hope of bagging a carp. It's the first since my day and night trip.  I've not even had the chance to bait up, just too much going on.
There was no signs of carp when I arrived, just after 9am, so not wishing to make to much of a disturbance I clipped on small bags.  All 3 rods had pop-ups on and with the amount of leaf matter and weed, its the only way forward.  I moved two of the rods to different spots, which I have been also baiting up and kept the other one by the channel near the island.  As the sun gets more on the water, hopefully, they may just start moving about.  I'm 100% convinced that this area holds more carp than the back of the island, a sign or two would help.
Well, another blank trip, maybe time to find another option or go back to the perch fishing lake, we will have to think about this.
Did see a couple of fizz ups but just no pickups or even line bits.
Until next time
Richard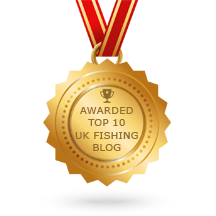 Please subscribe to my Video Diary
Consultant For

Sponsored By