Location – Meadow Lake
Hours Fished – 9hrs
After the disastrous few nights on the bank and a night at home, I was revitalized.   I'm out on the Meadow Lake again – probably until the heavy rain arrives later on today.
After looking around yesterday before I left, I knew the area I was heading for and had also put a few scoops of bait about – just to give me a few options.
When I arrived that area was free, it contains 4 swims but I was only interested in two.  The plan was to get the Deeper out and check out each area, the first swim had a few fish, but the second was rammed.
They were clearly mooching about this tiny weedy bar, I just needed to find a couple of holes and place a bag in there.  I hope the fish are in the mood to feed, which they certainly haven't been over the past week.  With the pending change in the weather, it was going to happen soon.
About 0930 I had a massive liner, at least there are reasonably sized fish in the area moving about.
Well, that was the only action of the day, much to my surprise and with 70 mph winds tomorrow, there is no way I'm out fishing on that.  It must be my age.  I'm convinced they will start feeding soon after the high winds a low-pressure tomorrow, so let's hope its Sunday when I am due back for a few hours or even Monday day time if I'm feeling that keen.
Until next time
Richard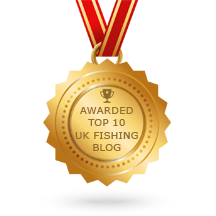 Please subscribe to my Video Diary
Consultant For

Sponsored By