After finishing my one and only job; and the fact I'm driving past the lake, it would be silly not to put a couple of rods out for a few hours.  The only takes I have had had so far have all been around noontime, so it's got to be done!
Same swim, spots and tactics as always, you just never know.
Anytime spent on a lake is valuable and you can get more information each time, no carp again today, but we are still working on it.
Until next time
Richard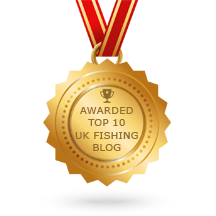 Please subscribe to my Video Diary
Consultant For

Sponsored By