Location – Coombe Lake
Hours Fished – 5hrs
I'm on the Estate Lake today for a few hours. As there was no one about, I took the opportunity to walk around yesterday afternoon, which I prefer to do this, as I'm sure that the lake is very noise sensitive and the carp melt into nowhere if they hear anything out of the ordinary. This does appear that way on my day trips. I'm continuing to bait up 2 kilos a week, which is the best I can manage. I look at it as little and often, and the carp will home in on this area, it may take some weeks and it may only happen once the other anglers pull off as the Winter gets ever closer.
Just bags and pop ups today – two in the weed and one by an overhanging bush. I will sit back, watch the water, read a book and soak up the peace and tranquility of this lake.
Unfortunately it was another blank out on the Estate Lake.
Until next time
Richard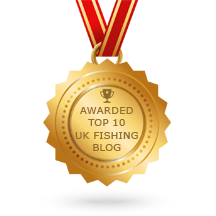 Please subscribe to my Video Diary
Consultant For

Sponsored By