With the colour of golden syrup and a amazing 'popcorn' type flavour, the Classic Corn Particle and Pellet Syrup is one of our favourites!
Suitable for year round use, add it to spod mixes, coat your boilies and pellets, dip your hookbait and leads… The options are limitless.
For just £9.99 for a 1 litre bottle, you can use plenty of it without breaking the bank!
Richard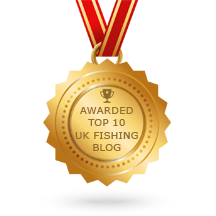 Please subscribe to my Video Diary
Consultant For

Sponsored By