After the disaster of 3 nights blanking over the weekend and Mondays being my dedicated day for fishing, it was a hard push to motivate myself.  But after a night at home, I was full of the fighting spirit again and my plan was to fish the Estate Lake.
Having in mind the stealthy approach, I decided my baiting pole would be the best method.  It would certainly cause less disturbance when casting PVA bags into the weed.
I poled one bait out to the clear area where I had been fishing on my short evening trips.  I was using a large PVA bag filled with Betafin & Catalyst + Smokey Jack pellets.  These were filled with Catalyst syrup, an 18mm wafter and a 12mm Catalyst pop on.  The hooks I'm using are size 4 turning point hooks to combat the weed.  I like to balance the bait with the size of the hook.
I repeat this process with the other rod.  I was also loading up the bait spoon with a load of my standard feed mixture.  This was all I was going to do until I had a carp, the other rod was placed on a hole in the weed where I'd previously fished.
All I planned doing now was to sit back, watch and wait.
As 9pm drew ever close, I had been here for nearly 12 hrs with no action.  I was pretty surprised at this as I stayed tucked away under the bivvy watching through the mozzie panels.  I was hoping this approach would lead them into thinking there was no one on the lake.  Let's hope night time brings me some luck.
Well, the night passed by with no signs of carp, no crashing, they just melted away as always.
Until next time
Richard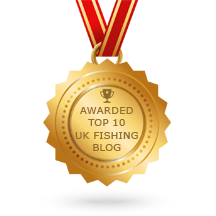 Please subscribe to my Video Diary
Consultant For

Sponsored By