I was able to get down the School Lake again today and I was there by 0830. I think everyone had had the same plan as me and I found 5 cars in the car park. Luckily, everyone was well spread out and I was able to go back into the swim I started in yesterday. This time, I flicked one across the other side and baited up with 20mm Classic Corn boilies, in the hope of attracting one of the bigger residents.
The other rod was placed up the margins to my right again, I scattered 8mm Catalyst pellets and 12mm Catalyst boilies with a PPS 12mm pop up.
There's every chance that I will not get the opportunity to move today. So I'm planning on topping both areas will a few more baits every few hours, to build up the swim.
After having had a few liners on both rods, it was looking pretty perfect and then it went all dead. And the rain arrived. I've not seen anything at all today which inspires me to move. I think today is all about sticking with it and (hopefully) a fish will come along at some point.
It was noon again when the right-hand rod dropped back, I grabbed the rod, it was attached to an extremely unhappy carp who was shaking its head and trying to get back under the overhanging brambles. Once it was under the rod tip, it slowly gave up the fight.
17lb 1oz Common
I got the rod back on the spot and topped it up with a few more boilies and pellets. I sat back down for a bite to eat under the brolly as the rain came down. Not long after it stopped, the same rod was away again, with yet another extremely hard fighting carp! Who was again, shaking its head and heading out to open water, it was soon under the rod tip, I played it out and slipped it into the net.
20lb 1oz Mirror
Happy with that! And very happy with the results over the past couple of days, with the better stamp of carp.
With only an hour left to go, the mist is starting to come down and there's definitely a chill in the air. It would be nice to catch another carp, but I mustn't be greedy.
Until next time
Stay safe
Richard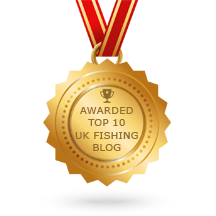 –