I've finally made it into double figures on the number of trips I've done this year! I must be grateful for this, as there are some people unable to fish locally and are really keen to get on their syndicate water when travelling is allowed again (but we all play our part).
I arrived just after 9am to an empty car park. I took this opportunity to walk around the lake and scatter some Classic Corn boilies in a few swims. I will set up at the back of the island where I was last time, to keep an eye open for carp. Given the opportunity, I will move.
Just before 11am, the left rod was away and felt much better than any of my previous carp on here so far. I was very keen on keeping this fish away from the snags, within a few seconds, I was definitely in control and playing the carp towards the waiting net.
Wow! What a lovely mirror carp. It probably weighed between 11 and 12lb. I was very happy with that.
A fresh bait was put on and the hook touched up, so it was needle sharp. I then catapulted more Catalyst pellets out and sat back on my chair to take in the moment.
Just after noon, I had a heavy liner on the right hand rod and then lost one just before 1pm. There are carp feeding in the snags, so I've put some more pellet over them and a trail to my baited spot, in a hope of drawing them my way.
Unfortunately, it was not to be today.
Until next time
Stay safe
Richard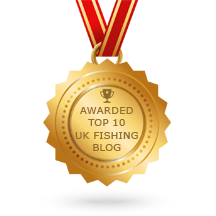 –