With the opportunity to get out – the wife is the substitute teacher for home-schooling today.  I popped out for a few hours on my local river. I am armed with maggots, casters and some method ready pellets.
I need to sort the kit out first, as I just didn't have the opportunity to get it sorted beforehand.
With no joy in the first swim I moved on.
I had one nibble of a maggot and that was it.  I was wearing my new suit that had arrived just as lockdown set in and luckily we could still day fish locally.
I can say with out any doubt this is my best purchase.  I was warm as toast inside it.  I only had a polo neck t-shirt and my boxes on underneath it.  When I got back in the car (4 hours later), it was reading 2 degrees and I would have been pretty cold by then normally.  Unfortunately, I do suffer with the cold and just carry on regardless.  But not anymore!  The other interesting thing, was that my feet stayed warm, which is another issue I have.
No fish today, but I will be hopefully out again soon.
Until next time
Stay safe
Richard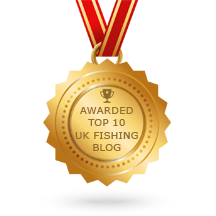 –