Hi Guys,
We have teamed up with Korda Developments this winter to bring you a the perfect Christmas gift, If you are in the market for a Deeper why not treat yourself….
Korda Developments
The biggest DEEPER Bundle deal ever! FREE with Chirp+ and Pro+
.
The NEW Solid Bag bundle is now available FREE when you purchase a Deeper Chirp+ or Deeper Pro+. Both Deeper smart sonar products are the perfect tools needed to, very quickly, find out exactly what is in front of you and "be fishing better instantly". They can save you time, gain time and allow you to fish more effectively. For more info about the specs of the Deeper Pro+ and Deeper Chirp+ visit: deepersonar.com
.
Why a SOLID BAG Bundle? Fishing using Solid PVA bags is an almost faultless method for catching carp. Korda anglers such as Ali Hamidi Angler , Darrell Peck , Korda Koach Rob Burgess are all huge fans of this method and even Danny F himself used them on the latest #thinkingtackle . It's a tried and tested way to catch carp by delivering a tempting parcel of food with a hook bait placed perfectly amongst it.
.
Using both the #Deeper and the #SolidBagBundle you can find the perfect spots and then fish them accurately and effectively.
.
.
.
Purchase a DEEPER CHIRP+ or DEEPER PRO+ and get an exclusive FREE SOLID BAG BUNDLE containing: Dark Matter Braid, Solid Bag Leaders, Krank size 4 hooks, Wide Gape size 6 hooks, Square Pear Inline Leads x3, Solidz PVA Bags (Small), Solidz PVA Bags (Medium), PVA Tail Rubbers, Red/White large Kickers, Medium Extenda Stops, Yellow/Pink Floss Caps.
.
All the components you need to create an awesome Solid Bag set up.
.
.
.
Deeper Pro+ RRP: £209.99 | Deeper Chirp+ RRP: £279.99
.
Available at Korda stockists: UK Only for a limited time only.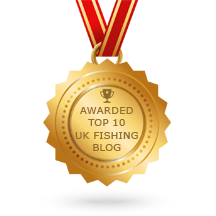 Please subscribe to my Video Diary
Consultant For

Sponsored By


.
.