💥 COMING SOON: Easily Mark Your Points of Interest 💥
As promised, we are working as quickly as possible on developing our Fish Deeper App and filling it with new and previously available features.
Thus, one of your all-time favourites, marking points of interest (POIs) is coming back in November. 📌 With the old Deeper App, you weren't able to mark your POIs directly on to your bathymetric maps and they could only be viewed once you connected to Lakebook™.
The latest Fish Deeper update will bring you the improved, but simplified POI feature which will allow you to easily mark your spots on the maps. Besides saving them on the maps, you'll be able to add notes and take photos only in a few clicks! Plus, everything you mark will be automatically saved and synced with your Lakebook™ account.
We will keep you posted on any further updates.
Thank you for your patience and continuous support. If you have any questions, please contact our customer service team at support@deeper.eu
Richard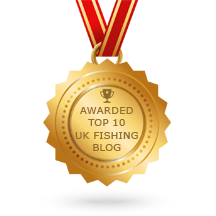 Please subscribe to my Video Diary
Consultant For

Sponsored By