Some more fishing ramblings and insight into my passion.
Over the years, people have asked "How I keep on going each week for a couple of nights, in rain, snow or shine.
I've thought about this a lot over these winter months. It's been particularly hard going this year on the catching front, the weather has been particularly bleak and cold at times. When it is like this, my feet suffer, and is one of the big reasons I do short days when the weather is too cold. I prefer night fishing over short day sessions because I find they help more with my depression and the more I'm outdoors the more I feel at home. I could probably live in the wilderness, as just being on the bank is the thing that draws me out each week and the fishing is secondary.
It's not always been like that, I was obsessed with captures for many years, and those target carp and catch more each year and break my PBs.
I remember the day it changed, I just couldn't take any more of the bucket brigade and the selfishness of anglers towards each other. It had been building for some time, and I'm sure there were other reasons. I never particularly like setting up across the lake from someone or even in their line of sight. This is where being alone and out there with the wildlife around me comes from. I loved the time I spent fishing on a syndicate on the Hampshire Avon, simply because in the 5 years or more I was a member, I probably only spotted a handful of other people fishing. You were just left to your own devices and the tranquility of the valley and the river.
When I found my current syndicate, I first wasn't keen on Meadow Lake. It was your typical carp lake, I'd fished it a few times in the past, but I just never fell in love with the water. This is something non-fishing people will clearly never understand. It's something to do with nature and the scenery, I love walking up mountains and the landscape of Scotland, Wales, and The Lake District, but not the tourist-type places. Can you see a pattern forming here?
My obsession side of fishing was under control. I realized that just being out there was all I needed. Don't get me wrong, catching carp is an integral part of it, but I understand more that it's all about the joy of the captures, in conjunction with being out amongst the wildlife and watching the seasons coming and going.
I've recently started to be more social with my current syndicate, which I've been a member of for the past 8 years. This is where I currently write about being the Airfield Lake and Meadow Lake, the people on this syndicate are a great bunch of lads, are very friendly, respectful to each other, and are happy to help each other catch carp. They are all like-minded people with the same views as me.
I try as hard as the next person to catch carp each time I'm out on the bank and avoid getting obsessed with it, too much. I know that sometimes, I need to get down there and into a particular area or swim and then I get a bit obsessed again. But I'm not sure if it's more about my drive to catch carp, I don't get wrapped up at that moment to catch at all costs scenario. I think that's more an age thing, I've realized that I'm a bit slower and simply prefer to fish open water or nearby snags rather than in them, fishing all locked up. I just don't find that enjoyable anymore.
I hope this article has helped you understand how I keep on going over all these years of fishing and understand that it's not actually all about the carp. However, I've realized that my favorite species is most certainly carp. I've switched between other species over the years, and I just can't keep away from them. It must be partly to do with them, the never-ending changing ways of fishing, the constant development of products and technology improvements since I started carp fishing back in 1981
Until my next ramblings
Richard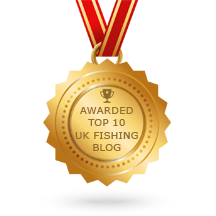 Use my code for 10% discount
The discount code applies to the entire order when purchasing the Deeper Sonars PRO, PRO+, PRO+ 2, CHIRP, CHIRP+, CHIRP 2, CHIRP+ 2. The code is valid in all countries.
CODE = DEEPER-H-9OCSF
Get 30% off WW5KFTK @checkout