I had the chance to get out for one last go before we head off on our family holiday. I was in two minds about where to go after last week's success, but that was all about avoiding that extreme heat and having a social. This time it's about catching on a quick overnighter.
I headed for Airfield lake, and after checking on the weather I wasn't really sure where I fancied. It had been fishing hard recently also similar to Meadow Lake, but I feel more at home here and I'm still convinced that the bigger fish are in this water, however slightly more problematic to catch.
I headed for the Tower Point area and spotted a small carp show off the side of the gravel bar. The bar was well out of the water now, due to the lack of rain. This was until two days ago when the thunderstorms arrived but were very localized, so I'm not sure if it actually rained here. However, the difference in conditions from last week isn't too dissimilar to when I was here last and you can guarantee that some bait went in here over the weekend, this had to be worth a go.
I simply turned up with single hook bait tactics and a few 20mm Classic Corn Boilies, along with my throwing stick. I found the same spots as my previous trip, flicked a lead out to check on the spots and they were still feeling perfect.
With a few liners in the night and a spot of rain, I was feeling extremely confident. The odd carp crashed out, and I had trouble settling down to sleep as I was full of anticipation.
They clearly didn't play ball and I have a feeling that the carp were not feeding in those areas, but more to my right. I'm not 100% sure as it was a pretty dark night and I couldn't locate them.
I was off early, as I had a full day of stuff to do before we headed off to the Emerald Isle for a couple of weeks. This was originally supposed to have been our Christmas break, but with covid19 rules, it became way too complicated.
Until next time
Richard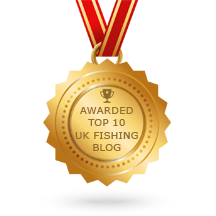 Use my code for 10% discount
The discount code applies to the entire order when purchasing the Deeper Sonars PRO, PRO+, PRO+ 2, CHIRP, CHIRP+, CHIRP 2, CHIRP+ 2. The code is valid in all countries.
CODE = DEEPER-H-9OCSF
Get 30% off WW5KFTK @checkout