More Ramblings
Deeper Sonar isn't just about fish finding, it is so much more.
Finding holes in the weed is made so much easier, just drift your Deeper around in the breeze, without any disturbance to yourself and other anglers. Once you find the spot take note of the distance to the shore, the best horizon maker, wrap up and get a single hook bait on the perfect spot. Others will spend hours thrashing around with a marker float, spooking all the carp and upsetting everyone else.
Fish Deeper Page, is such an amazing tool and once you have mapped your lake, you can simply see a carp show and know where it is, what depths it's in, and know the direction it's traveling. You can work out where it's heading, position your bait accordingly, intercept it and bag yourself a PB.
People say it takes away the watercraft side of fishing, but I say that with the volumes of anglers out there today, it just must help cut down on disturbance and the annoyance that the increased angler pressure on the bank giving everyone a better chance of catching.
You still need wafer craft to understand what's out there and how the fish are going to behave (if you're going to be very successful at catching fish of any type). The Deeper is not just for carp fishing, it's an all-around tool for the all-around angler.
Back in the early '80s, when the closed season was still inforced and with permission from the club, a few of us would go and map the lake for a few days. We were armed with a couple of marker rods each, we would find a spot and mark it with all the rods we had from different spots on different banks to get the best picture of where the gravel bars were. We were always amazed that you would think a marker float was close to another one, but in fact, it could be way past each other. We all know how deceptive angles from different swims can be. On this small water, it was pretty straightforward mapping it, but in reality, we only cover small areas, and a Deeper Sonar drifting about for a few hours can map more than we could ever manage in our close season trips.
I think some people may be wary of technological advances within the fishing industry but I think it has vastly improved our chances. Lakes are now packed out, so, the ability to arrive armed with knowledge can't be a bad thing.
Until next time
Richard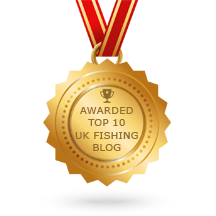 Use my code for 10% discount
The discount code applies to the entire order when purchasing the Deeper Sonars PRO, PRO+, PRO+ 2, CHIRP, CHIRP+, CHIRP 2, CHIRP+ 2. The code is valid in all countries.
CODE = DEEPER-H-9OCSF