My original plan was to get out on the bank on Monday, but this all changed as one of our computers had a blue screen of death over the weekend. It just happens to be the one my wife uses, so she spent Monday sorting it out, so that meant me doing the home-schooling that day. I had a day's work booked in Friday, so my only day free was now Wednesday and the forecast looked horrible – heavy rain all day. Thankfully on Wednesday morning the front had moved through overnight more and it was due to be sunny by noontime. After a late start this morning, I didn't get to the lake until 10am.
There were only two other people fishing here and as I don't particularly like fishing anywhere near other people (it's just not necessary), I pitched up roughly in the middle and walked around the other side of the lake to drop some bait in the margins. I was planning on casting across the lake today, as we are all on this side and very likely to push the carp over that side.
I'm still mixing up the pop up colour, to see if there is a more prominent colour than the standard on here. Today I've gone with pink and yellow and we will see how we get on.
By 1pm and with only a couple of bleeps, I wasn't sure what to do next. There were now five people fishing – including me and not many options open. The island was the only place free and there was every chance someone would move up there as well. I'm starting to regret the cast over to the other side, but these margins are known for not producing bites other than at night.
Well, its looking like a blank today and I will not be back until next week. Unfortunately, it's looking like 'The Beast from the East' is on its way back, bleak times ahead.
Until next time
Stay safe and warm!
Richard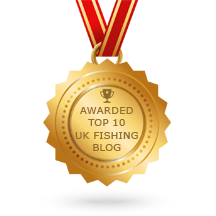 –